Canterbury Eyecare is staffed by an experienced team who are passionate about delivering premium eye care services to the community.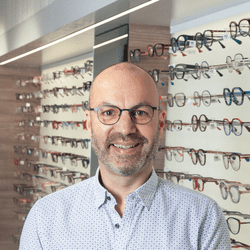 BSc BScOptom(Melb) PGCertOcTher FACO
Our principal optometrist and practice founder, Chris has almost thirty years of optometry experience. He established Canterbury Eyecare with his wife Athena in 1996. Chris has a special interest in eye diseases and offers full-scope optometry services, including ocular therapeutics and the prescription of contact lenses.
Chris is also passionate about helping those without access to quality eye health services, being a volunteer participant in the Sumba Eye Program. Find out more about the Sumba Eye Program here.
Chris grew up in Canterbury and still lives locally with his wife. He has three adult children, enjoys keeping fit and riding his Vespa.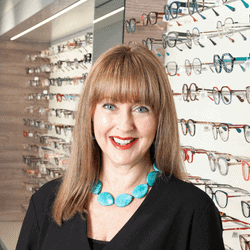 BScOptom(Melb) CertOc Ther(ACO)
With over twenty-five years of experience, Genevieve worked in private practices in Melbourne, Western Australia and regional Victoria before opening her own practice in Prahran in 2001. She then joined the Canterbury Eyecare team in 2006 and became a partner in 2010. She has a particular interest in children's vision and ocular disease, and prides herself on taking time with each patient; listening carefully to their needs, providing a thorough examination and offering tailored advice.
Genevieve lives locally with her husband and daughter. Sunday mornings sharing breakfast with her family at their favourite café is a weekly highlight.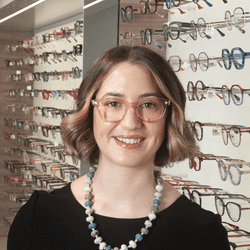 Laura graduated as an Optometrist from Deakin School of Medicine in 2015 after completing a Bachelors degree in Vision Science (with Distinction) then a Masters in Optometry. 
Laura offers a full scope of optometry services. She has a practice interest in dry eye and ocular surface disease as well as myopia management and orthokeratology for children having completed further study for this through Melbourne University in 2017. 
She has previously worked in an ophthalmology clinic and in private practice in Melbourne.
Laura is a director of Optometry Vic/SA, a former committee member of Early Career Optometrists Vic/SA and a current member of the Cornea and Contact Lens Society of Australia. Originally from Wangaratta, outside of work she enjoys visiting art galleries, gardening, cooking and in the winter months, skiing.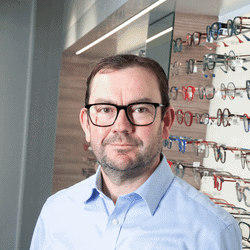 Matthew joined the Canterbury Eyecare team in 2011. He brought with him a wealth of knowledge and experience in management and training, having worked in corporate optometry practices located in both metro and regional areas. He has over twenty-five years of experience in the optics industry and is a qualified Optical Dispenser with a Guild of Dispensing Opticians Certificate. Matthew is in charge of the dispensing side of our practice and is known for his high standards and attention to detail.
When he's not at work, Matthew enjoys golf, camping, fishing and spending time with his family and friends.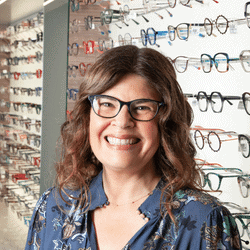 Athena established Canterbury Eyecare with husband, Chris in 1996. As Practice Manager, she oversees the efficient running of the practice.
Having a business in Maling Road for over 25 years, Athena has been heavily involved in the Maling Road Business Association for many years and is currently enjoying her role as President. Her role ensures that our shopping strip remains vibrant and inviting.
An avid sports fan, Athena supports her beloved Tigers in the AFL and Melbourne Victory in the A-League, whilst also enjoying live theatre. She has also been a star performer on TV quiz shows-you may have seen her on The Chase and Millionaire Hot Seat!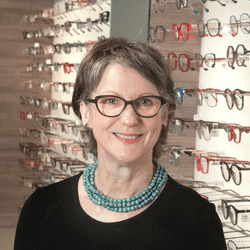 One of our expert Optical Dispensers, Lea has a Certificate IV in Optical Dispensing and has worked in the optics industry for more than 30 years. Her experience includes involvement in the manufacturing of spectacles as well as lens design and selection and staff training. With a special talent for finding the perfect frame for every individual, it's not surprising that Lea has a legion of fans who come to our practice knowing she'll find the perfect frame for them.
Lea is married and has an adult daughter. In her spare time, Lea loves to knit, sew and travel.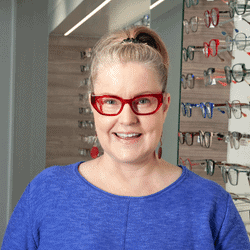 Another valued Optical Dispenser at Canterbury Eyecare, Melanie joined the team in 2017 with over thirty years of experience. Melanie is passionate about dispensing and providing personalised advice for each of our patients. She is qualified in optical fitting and surfacing, gaining a Diploma in Optical Dispensing in 1994. She's well-known for her knack at finding just the right frame for every face.
Melanie is a mum of three. On weekends she can be found with her husband at the side of many of Melbourne's athletic tracks and soccer pitches.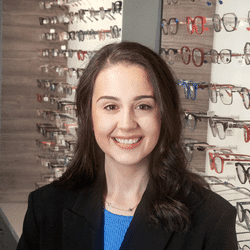 After completing a Bachelor of Health Sciences, Pamela joined the Canterbury Eyecare team in 2017. She has an enthusiastic attitude to dispensing and enjoys contributing to frame selection and keeping up-to-date with the latest eyewear trends.
On a personal note, Pamela's interests lie in fashion, travelling, Collingwood Football Club and spending time with her family and friends.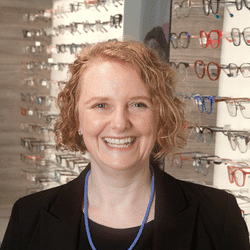 Lauren joined the Canterbury Eyecare family in 2021 bringing decades of experience in Customer service with her. Inspired by a desire to be of assistance to others Lauren recently completed a diploma in Auslan. Lauren has a flare for design and enjoys assisting patients to find the right eyewear to update their look and keeps our administration systems well organised and up to date.
When not working with the Canterbury Eyecare team Lauren can be found wandering the countryside with her trusty companion Steve the miniature dachshund.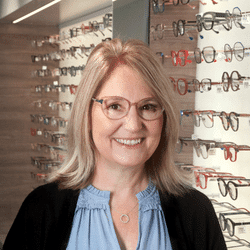 Diploma of Optical Dispensing
Stephanie joined our team in 2021 and is our newest staff member. She has a Diploma of Optical Dispensing and an amazing 35 years of experience in the optical industry having worked in both corporate and independent practices more recently. Steph's passion is finding the best pair of glasses for our patients, not just their looks but also ensuring the lenses suit their lifestyle perfectly. 
She is a mum of two girls and in her down time enjoys a stroll with her dogs and heading to a class of reformer Pilates. Her ideal getaway is a weekend away with the family, wake boarding in Bundalong.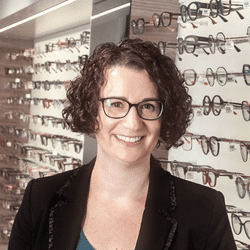 Maya joined us in 2020 and has 15 years experience in the optical industry. Having previously worked in practices with high volumes of children and contact lens patients she is passionate about these areas of interest but is also a fantastic frame consultant. 
Outside of work, Maya spends time with her young family and enjoys a good book.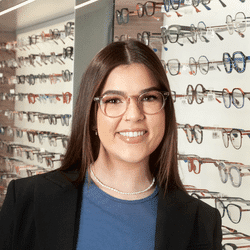 Nicole is the second daughter to Chris and Athena and recently joined out team in 2021. She has extensive customer service experience and is currently enrolled in Uni studying a Bachelor of Early Childhood and Primary Education.
New to world of optical dispensing, Nicole is a keen learner and is enjoying the journey. She loves helping our patients find their perfect frame and making them feel confident in new styles.
In her personal life, Nicole's passion is her dog Basil, going to the gym and socialising with friends.